DATATEL
Closed Joint-stock company DATATEL (Moscow, Russia) is a part of the Russian research and industrial holding InformInvestGroup (IIG), which includes more 9 companies now.
Since 1999 DATATEL deliver telecom systems and solutions for Russian government structures, telecom operators and global corporate networks. The solutions are based on its own software and hardware as well as top-of-the-world manufacturers. During this time dozens of projects have been implemented. The most significant projects have been carried out for Ministry of Interior, Federal Migration Service, Federal Protective Service, System Operator of the United Power System, State ATM Corporation (Air Traffic Management), Rostelecom, Gazprom, Vimpelcom, Megafon, MTS, etc.
Since 2005 DATATEL produces its own line of equipment under the brand name DT: routers, switches, wireless equipment, multiplexers, GPS/GLONASS equipment.
Continue reading
Our clients: public sector organizations, telecom operators, corporations

СО ЕЭС

Сбербанк России

МЦ АУВД

ФСК УЭС

ФГУП ГЦСС

ТТЦ Останкино

Мегафон

МТС

Связьинвест

ВымпелКом Билайн

МГТС

Ростелеком Мостелеком
Космическая связь

Компания ТТК

Связьтранснефть

Газпром Телеком

Глобус Телеком

Кубаньэнерго

Холдинг МРСК

Транснефть

ОТПбанк

Сургутнефтегаз
Корпорация МиГ

Аэрофлот

Аэропорт «Домодедово»

Газпром

Гипросвязь
Employees of the company are high-educated and well-trained. They permanently improve their skills. Each year they are certified in training centers of the leading telecommunication equipment manufacturers.
As part of integrated projects DATATEL carries out the following activities and services:
Backhaul network solutions design; li>
Construction for telecom sites (including towers, rooms, cabinets and containers for installation); li>
Design and installation of power supply systems and climate control systems; li>
Assistance in obtaining permits for the frequency (for the company supplied equipment); li>
Data centers design and construction; li>
Information security systems establishment; li>
Design and installation of security and fire alarm systems, CCTV. li> ul>
Vendors

Avaya

JUNIPER

CISCO

HUAWEI

RAD

Oscilloquartz

TECHNICOLOR

NEC

APC

E-Band Communications

AudioCodes

THALES

Proxim

RITTAL

Факторм

HP

Mitel

ZyXEL

Motorola

D-link

DELL

СУПЕРТЕЛ
Linkra

Alcatel-Lucent

Infotecs
Central office DATATEL
Block 4, build. 5, Verkhnyaya Radischevskaya str., Moscow, Russia, 109240. Additional office: fl. 3, block 7 Lomonosov, Business Center Nagatino i-Land, build. 18, Andropov Avenue, Moscow, Russia, 115432.
phone:
+7 (495) 915 3203
+7 (495) 915 0927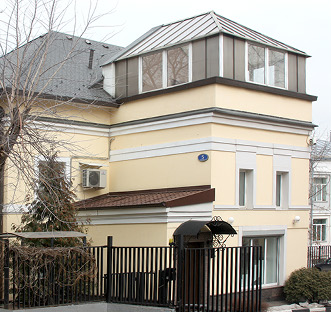 DATATEL has all the necessary certificates and licenses for networks design and construction, including the FSB license for state secret information as well as FSTEC licenses for government projects. DATATEL quality management system complies with the ISO 9001:2015.
DATATEL is an official partner of APC, AudioCodes, Avaya, BT, Cisco, HP, Huawei, IBM, Iskratel, Juniper, KeyMile, Motorola, NEC, NSN, Oscilloquartz, Polycom, Proxim, RAD, Rittal, Siemens, Tandberg, Technicolor, Thales. With some vendors DATATEL has OEM agreements.